Products & Services
NETLINK™ ONLINE ACCOUNT ACCESS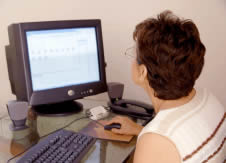 What is NETLINK™?
NETLINK™ is a secure, user-friendly online service designed to provide easy access to your credit union accounts via the Internet. NETLINK™ is open 24 hours a day, 7 days a week and is offered to our members only. Best of all, NETLINK™ is yours to use as often as you like free of charge!
Is NETLINK™ Safe?
NETLINK™ employs industry leading security features to ensure all your transactions are conducted with the highest possible privacy and protection. All data is encrypted using 128-bit encryption and transferred via the Secure Sockets Layer (SSL) protocol between you and the credit union. Also, strong password rules, limited login attempts, inactive access time termination and Multi-Factor Authentication features are utilized to enhance user security.
What Can I Do on NETLINK™?
View account balances
Get future loan payoff amounts
View, print or download account history
Search for cleared share drafts
View and print copies of cleared share drafts
Transfer funds between accounts
Place share draft reorder requests
Apply for a personal or auto loan
Check VISA® credit card balances and payment information
Access dozens of financial calculators
Send secure messages directly to the credit union
Electronic statement delivery with E-Statements
Set electronic notifications with E-Alerts
How Do I Sign up for NETLINK™?
To take advantage of this great service, simply logon to www.c-ocreditunion.com and click the NETLINK™ icon at the bottom of our home page. Click the Enroll Today link and simply follow the on-screen instructions. Within a few minutes, you can begin accessing your accounts. Also, be sure to enroll for all the many available NETLINK™ services.
ONLINE BILL PAY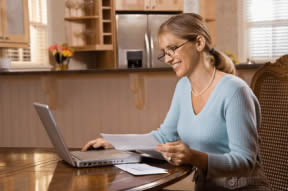 What is Online Bill Pay?
Online Bill Pay is a service that lets you manage your finances without having to worry about paper bills and checks. The average person spends about two hours per month paying bills: writing checks, addressing envelopes, finding stamps and mailing. With Online Bill Pay, you can now pay your bills in minutes!
What are some advantages of Online Bill Pay?
Take control of your finances
Funds are transferred directly from your Share Draft Checking Account
Know when your payments will clear—you set the payment dates
Have all your records in one place
Download information to your personal accounting software
Set up electronic bill reminders
7 day-per-week support at (800)877-8021
What types of bills can I pay using Online Bill Pay?
One-time payments
Payments that vary from month to month
Payments that are the same each month
Person-to-person payments with PopMoney
Transfer money to and from your accounts at other financial institutions
What do I need to start using Online Bill Pay?
An open Share Draft Checking Account in good standing
An active NETLINK™ account and a valid e-mail address
How do I sign up for Online Bill Pay?
Setting up Online Bill Pay is fast and easy. Just log on to your NETLINK™ account and click the Services tab. Then, click the Bill Pay tab and follow the simple service enrollment instructions to begin saving time and taking control of your finances.
How much does it cost to use Online Bill Pay?
There are NO monthly fees and NO transactions fees for using Online Bill Pay!
CHESSIE CLUB YOUTH PROGRAM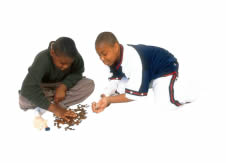 The Chessie Club is designed to encourage responsible financial habits among our young credit union members. By exposing youngsters to specially-designed savings and loan products, we hope to forge a lasting and rewarding financial relationship for generations. The Chessie Club is divided into three age groupings: RED: birth to 5 years, WHITE: 6 to 10 years and BLUE: 11 to 16 years.
Just for Joining
New Chessie Club members get their choice of a piggy bank or a Chessie Club shirt, just for joining.
Saving Rewards
Chessie Club members are rewarded for being good savers! Club members receive a treat every time they make a deposit to their account at a teller window. Also, members receive Chessie Dollars for increasing their account balances over a three-month period. The Chessie Dollars can be redeemed for great prizes!
Birthday Surprise
Chessie Club members receive a birthday greeting with a special surprise.
Special Events
Throughout the year, the Chessie Club sponsors various special events such as pizza parties, skating parties, short trips or movie outings. For everyone's safety, we ask that all attendees be accompanied by a parent or guardian. Check our web site for upcoming event details.
Junior Share Certificates
Chessie Club members may invest their savings in Junior Share Certificates with special rates and terms. The minimum deposit requirement is lowered to $500 for Junior Share Certificates and accounts earn a special dividend rate.
Chessie Loans
Chessie Club members in the BLUE group may apply for a Chessie Loan of up to $200, with an approved adult cosigner.
Pierce-Marcum Volunteer Scholarship Award
Each year, the credit union endows a one-time grant of $500 to a graduating high school senior from within our field of membership. The grant is awarded to an individual who has accomplished academic excellence and demonstrated the spirit of volunteerism as exemplified by long-time credit union volunteers S.E. "Everett" Pierce and H.F. "Jake" Marcum.
INVESTMENT & CLUB ACCOUNTS
Share Certificates
Are you looking for a safe investment with a competitive yield? We offer federally insured Share Certificates with maturities ranging from 91 days to 5 years. Regardless of changing market conditions, Share Certificate dividend rates are fixed for the term of the deposit. Also, we offer bonus rates for deposits of over $50,000. Monthly dividends earned can be distributed by check, transferred to a Share Savings Account of your choice or reinvested into the certificate. You may pledge a Share Certificate as collateral to obtain a preferred interest rate on a personal loan. There is a substantial penalty on early withdrawals.
Traditional Individual Retirement Accounts
The most important phase in planning for retirement is to start saving today! We offer passbook and one or two year certificate Traditional Individual Retirement Accounts (TIRA) to help you on your way. Competitive dividends are paid and compounded monthly on all TIRA's. With no annual fees, you keep all your money working for you. Deposits to passbook TIRA's can be made with the convenience of payroll deduction or direct deposit. Depending upon your circumstances, TIRA contributions may be fully or partially tax-deductible and account earnings are tax-deferred. Check with your tax advisor for more details. TIRA balances up to $250,000 are federally insured separately from all other credit union deposits and backed by the full faith and credit of the United States Government.
Christmas Club Accounts
Avoid high-rate credit cards this holiday season by opening a Christmas Club Account. Use the convenience of payroll deduction or direct deposit for making deposits. A competitive dividend rate is paid at the end of the club period. Club account balances are disbursed either by check or transfer in early November.
Vacation Club Accounts
Make your dream vacation a reality by opening a Vacation Club Account. Use the convenience of payroll deduction or direct deposit for making deposits. A competitive dividend rate is paid at the end of the club period. Club account balances are disbursed either by check or transfer in early June.

TRADITIONAL INDIVIDUAL RETIREMENT ACCOUNTS
A Traditional Individual Retirement Account (TIRA) is an individual retirement arrangement that allows a participant to save for retirement with tax-deferred earnings and the possibility of tax-deductible contributions. A participant is eligible to contribute to a TIRA as long as they (or their spouse if filing a joint tax return) earn compensation from employment and have not reached age 70½ before the end of the year. A participant may be eligible to deduct the amount of their contributions on their federal income tax return for the year. Earnings accrue tax-deferred on the investments within a TIRA.
Contribution Qualifications
A qualifying contributor must have earned income during the tax year and not have reached age 70½ by the end of the year.
Maximum Contributions
2015 . . . . . . . . . . . . 100% of annual compensation up to $5,500 ($6,500 for participants 50 or older)
Contribution Deadline
Participants can contribute until their federal tax filing deadline, usually April 15.
Tax Deduction Eligibility Rules
Participants can deduct 100% of contributions if in the year of the contribution, they or their spouse were not active participants in employer-sponsored retirement plans. Otherwise, deduction eligibility depends on filing status and modified adjusted gross income.
Penalties for Early Withdrawal
Premature withdrawals (prior to age 59½ ) are subject to a 10% IRS penalty. The penalty may be waived for the following exceptions: death of IRA owner; total and permanent disability; qualified higher education expenses; series of substantially equal payments; qualified first-time home buyer expenses ($10,000 lifetime limit); because of an IRS levy; certain unreimbursed medical expenses; health insurance premiums paid while unemployed; certain distributions to qualified reservists called to active duty. The credit union may assess a $20 premature withdrawal penalty in addition to any IRS penalties.
Required Distributions
A TIRA plan participate must begin taking minimum periodic distributions by April 1st following the year the participant reaches age 70½. The minimum distribution amounts are based on IRS life expectancy tables and may be received in monthly, quarterly or annual installments. Distributions may be received in the form of a check or as a transfer to another share savings or share draft checking account.
Investment Options
Two investment options are available for TIRA's—passbook and certificate. Passbook TIRA's earn a variable dividend rate and do not carry term restrictions. Certificate TIRA's earn a fixed dividend rate for terms of 12 or 24 months. Dividends earned are credited and compounded monthly on all TIRA's.
STAR® ATM CARD

Account Access
You may conveniently access designated Share Savings accounts "24/7" with a STAR® ATM card for balance inquires and cash withdrawals.
Surcharges
Be sure to look for the Alliance One logo for surcharge free ATM transactions. Listed here are some Huntington-area network participants. You can visit online at www.allianceone.coop for a complete listing.
Terms of Use
The daily limit for cash withdrawals is the lesser of $300 or your available balance. We reserve the right to cancel any card for overdrafts or misuse. Proper identification and a valid signature are required to change a Personal Identification Number (PIN).
DEBIT MASTERCARD®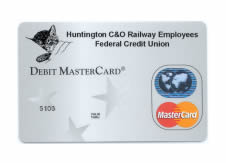 Convenient
Pay for purchases anywhere you see the MasterCard® logo. Debit MasterCard® is safer than carrying cash and easier than writing a check. Also, get quick cash at any STAR® or Cirrus ATM.
Easy to Use
For purchases, Debit MasterCard® works like a credit card, but without the finance charges! Select "credit" as the transaction type and sign the sales slip. The purchase amount will be deducted from your Share Draft Checking Account and will appear on your monthly statement. At ATM's, Debit MasterCard® works like any other ATM card. You can access your designated accounts by entering your Personal Identification Number (PIN).
Account Access
Purchases can only be deducted from a Share Draft Checking Account. At ATM's, designated Share Draft Checking and Share Savings accounts can be accessed. Be sure to look for the Alliance One logo for surcharge free ATM transactions.
Terms of Use
The daily limit for purchases is the lesser of $1,000 or your available balance. The daily limit for ATM transactions is the lesser of $300 or your available balance. There are no fees for purchases or pin based point-of-sale transactions. For ATM transaction fees, please refer to our Schedule of Fees for Services. Overdraft protection is required. We reserve the right to cancel any card for overdrafts or misuse. Proper identification and a valid signature are required to change a Personal Identification Number (PIN).